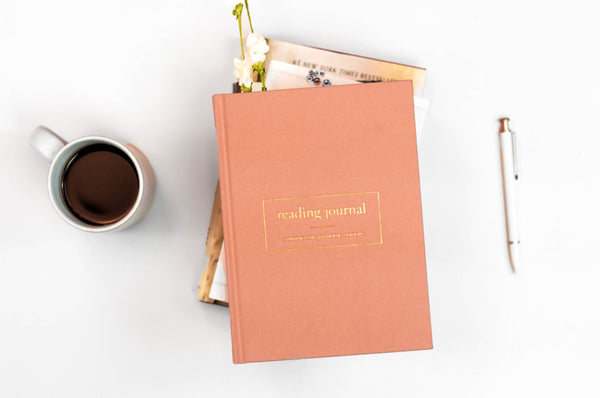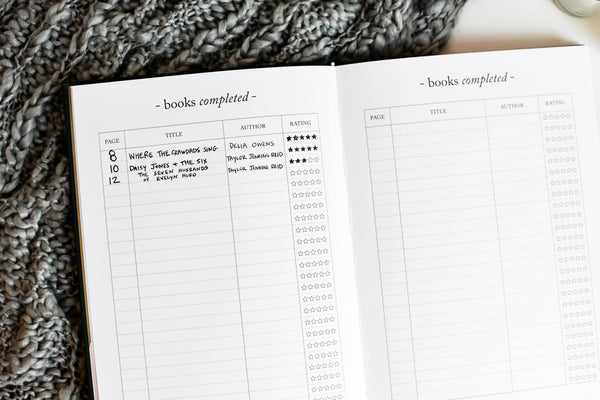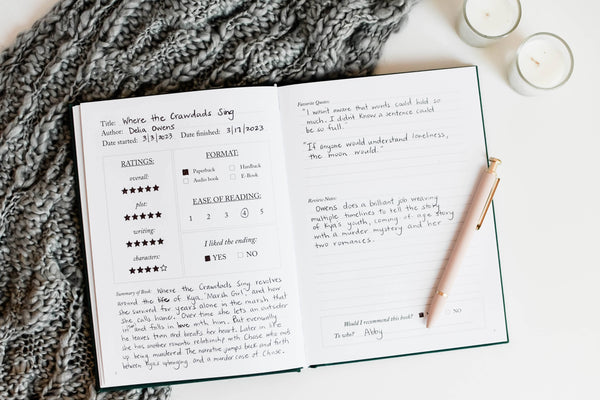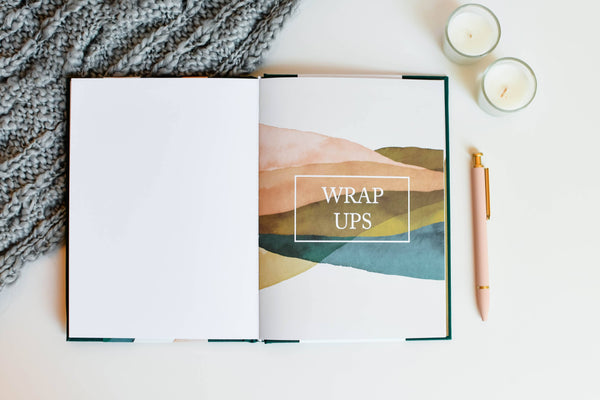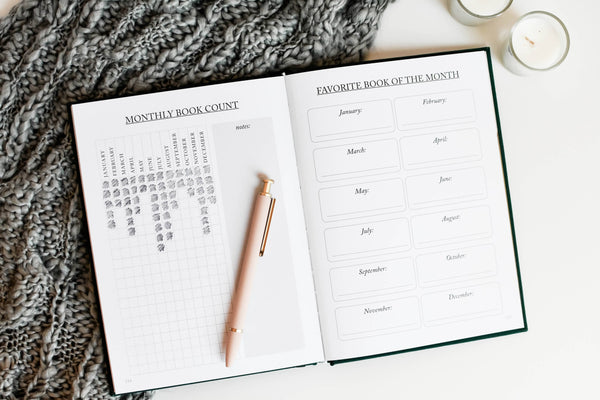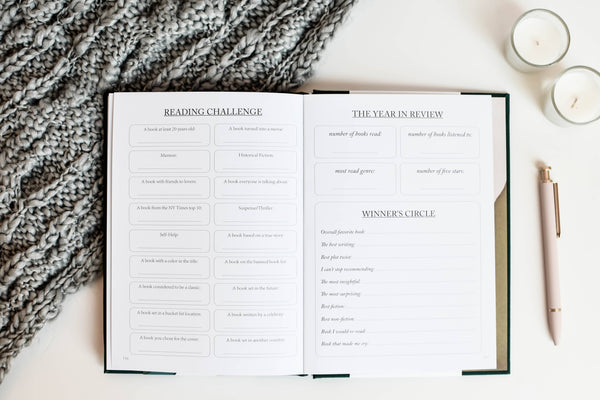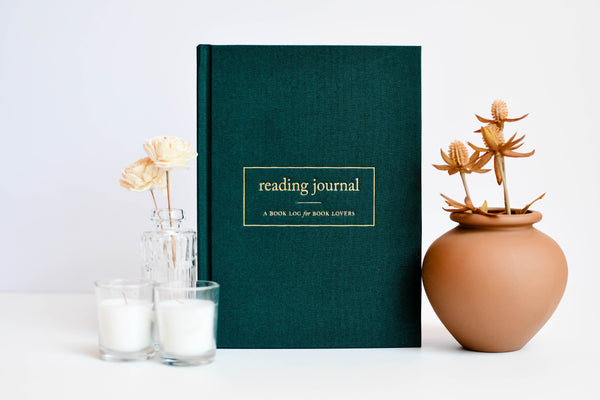 Calling all readers!
This one's for you. This journal will help you store the
highlights of each book you read so you can easily flip back through and see them brought back to life. The perfect accessory for book club or as a thoughtful gift for the book lover in your life! 
📚
____________________________
WHAT'S INSIDE:
Section 1) Book Lists
 - Book Tracker for what you're reading/read
 - Book List for future or recommended reads
Section 2) Book Log
 - Book details
 - Ratings
 - Summary
 - Memorable quotes
 - Review notes
Section 3) Monthly and Annual Wrap Ups
 - Monthly Book Count
 - Monthly Favorites
 - Reading Challenge
 - The Year in Review
____________________________
PRODUCT DETAILS:
Space for 52 book reviews
Linen cloth with Gold Foil
8.5 x 6.25 inches
120 pages
Flat lay spine to stay open and flat for easy journaling
Wrapped in cellophane bag for protection
____________________________
Duncan & Stone Paper Co. is a stationery company that combines timeless design with effortless journaling. Our mission is to connect generations by preserving the life experiences of each person through simple, guided prompts. We believe in capturing the moments that matter most through the beauty of handwritten storytelling.