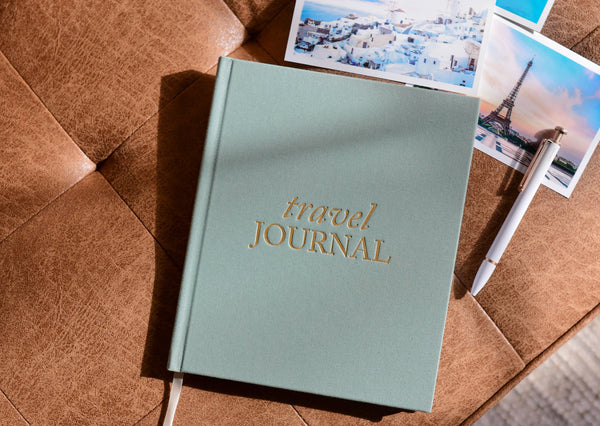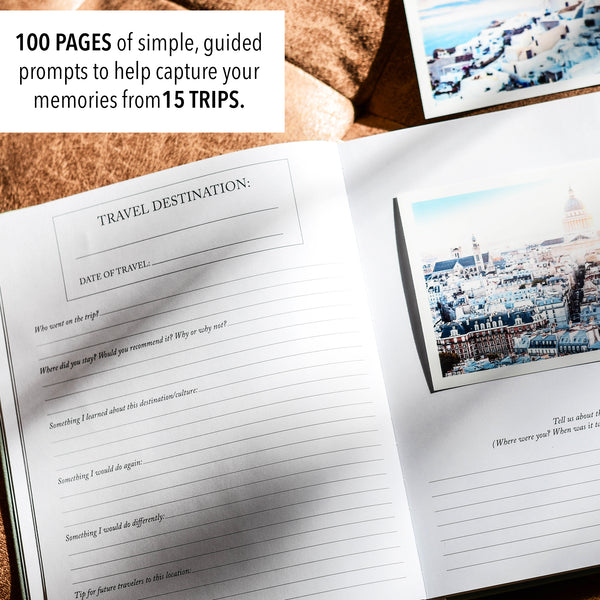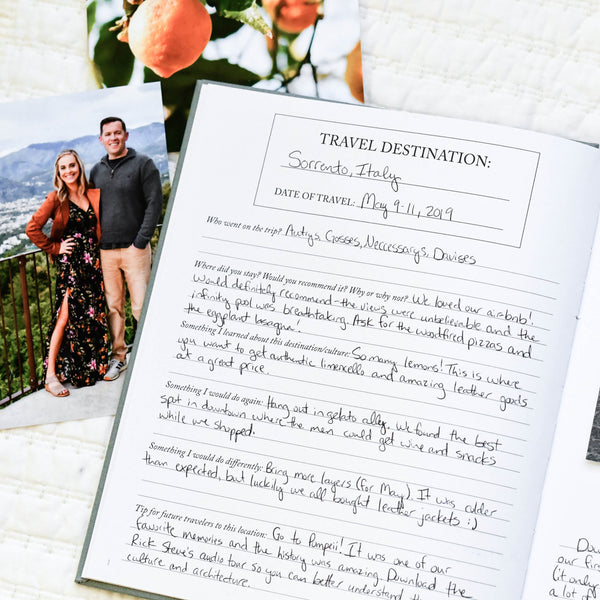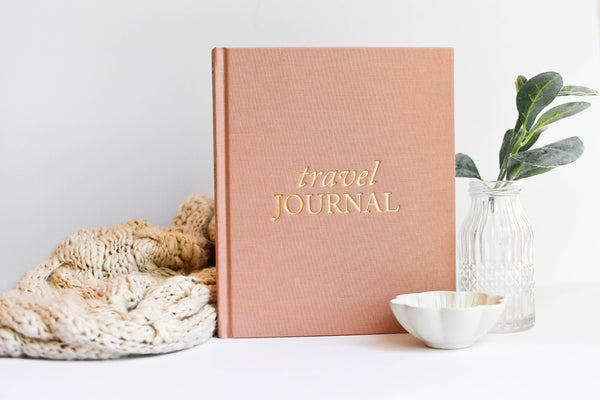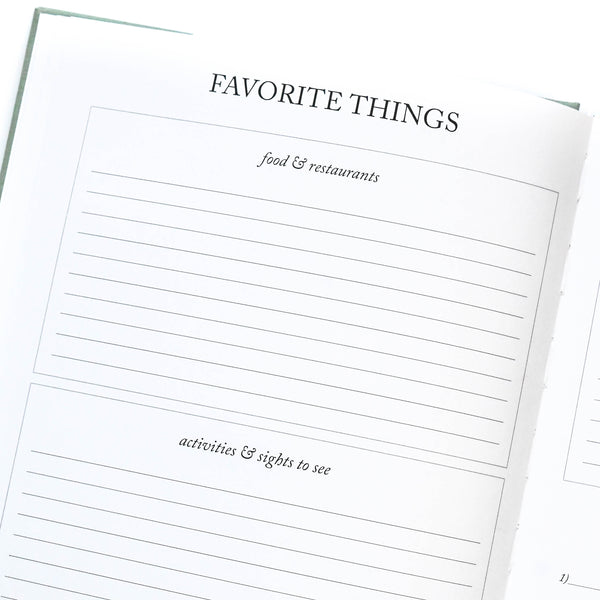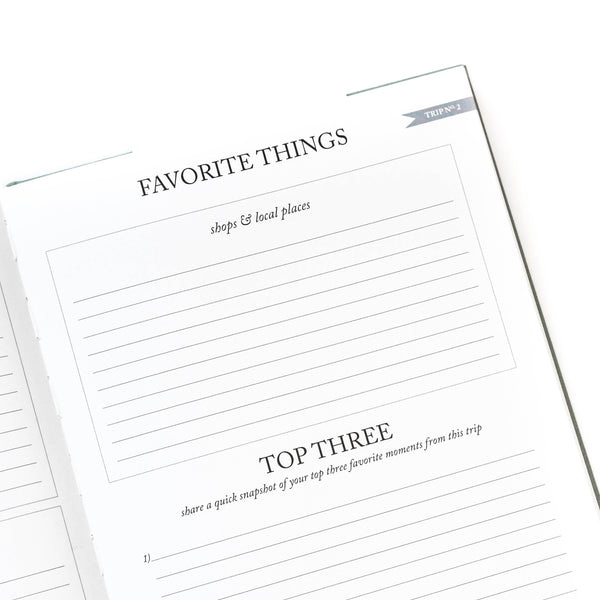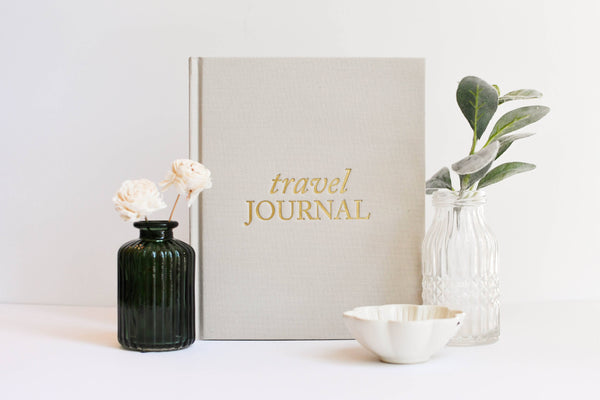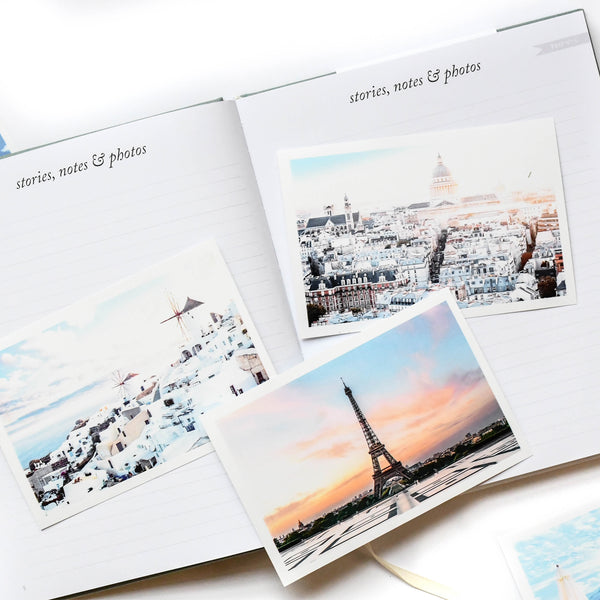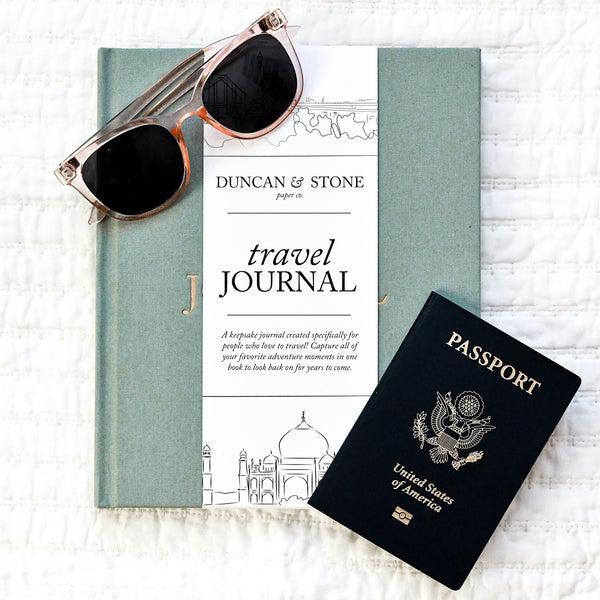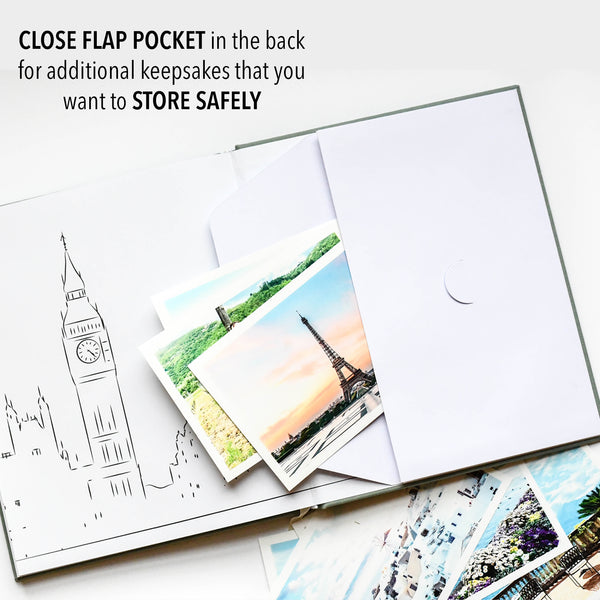 Calling all adventure lovers! Where do your travel memories live? Our Travel Journal is the perfect place to store all of your photos and notes from the trips that you take. Our combination of simple, prompted questions and space for pictures will help you remember your favorite destinations for years to come. 
____________________________


PRODUCT DETAILS:

linen cloth hard cover with gold embossed title and spine

9.25 x 7.75 inches


110 pages

flat lay spine to stay open and flat for easy journaling
pocket in back for storage of extra items such as photos or notes
wrapped in cellophane bag for protection
____________________________


SECTIONS INCLUDED:
Table of Content (space for 15 trips)
Prompted Trip Overview questions
"Favorite Things" pages
Bucket List for future travel ideas
Blank pages for notes and photos
____________________________

Duncan & Stone is proud to bring you products that help you capture your life story through the art of journaling. We are pleased to create family keepsakes journals to capture memories and connect families for generations to come.