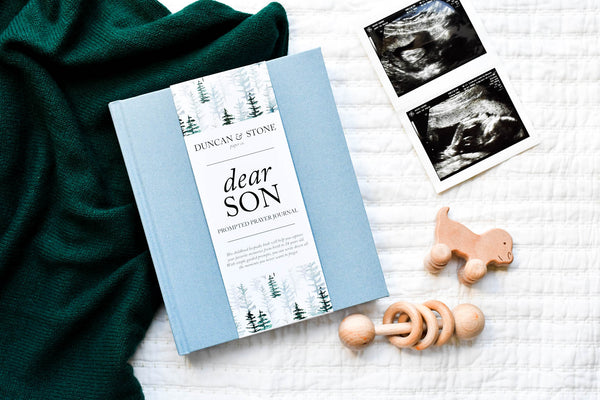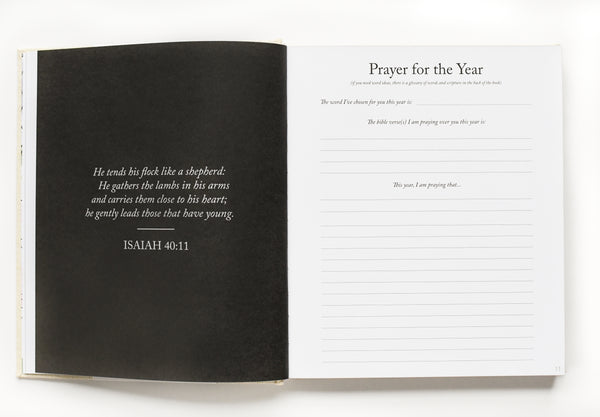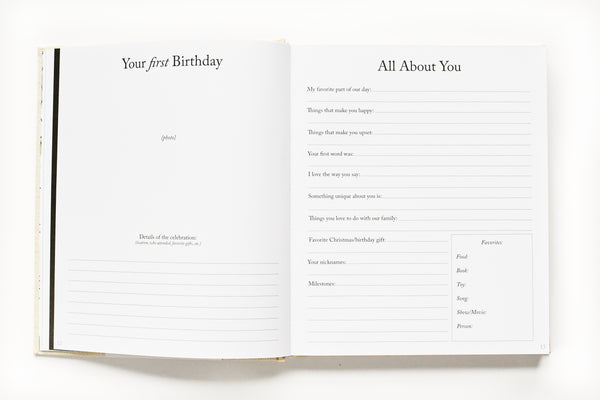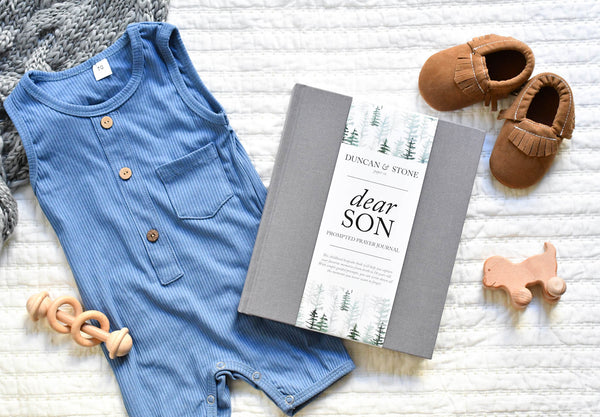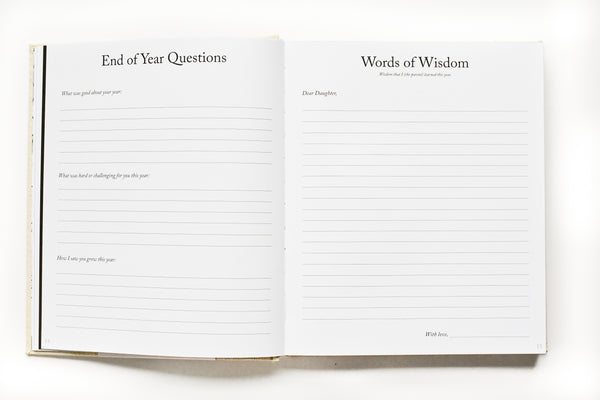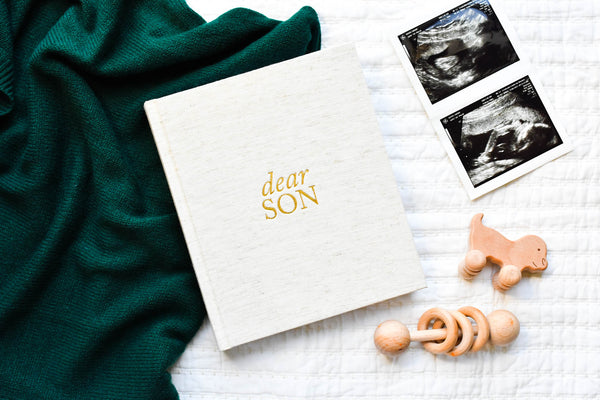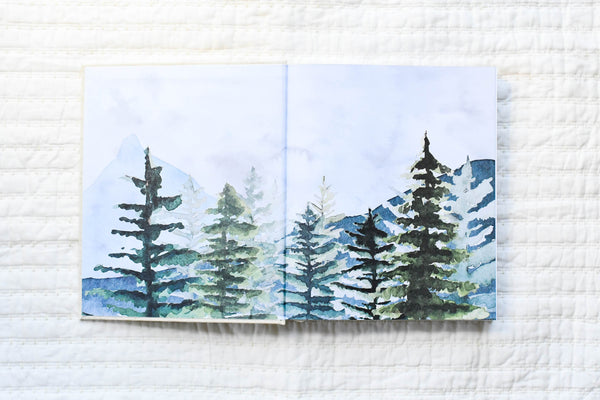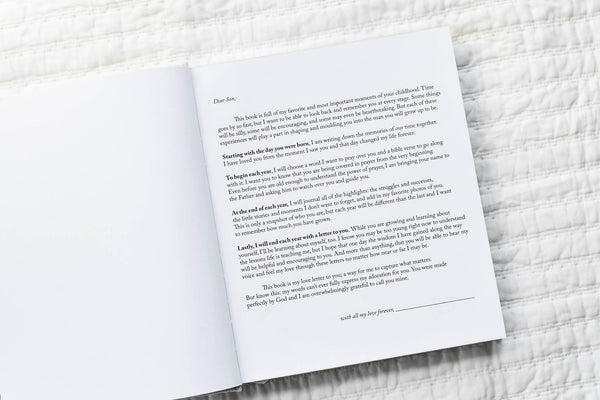 This childhood keepsake book and prayer journal will help you start each year of your child's life with prayer 
while you capture your favorite memories
. With simple guided prompts, you can write down all the moments you never want to forget.
____________________________
PRODUCT DETAILS:
• Linen cloth with Gold Foil
• 9.25 X 7.75 inches
• 230 pages
• flat lay spine to stay open and flat for easy journaling
• wrapped in cellophane bag for protection
____________________________
When dreaming up this book, I specifically wanted to create something beautiful that could be displayed or passed down as a family heirloom. With classic finishes and clean design, this journal makes a stunning keepsake gift to share with generations to come. 
____________________________
WHAT'S INSIDE:
This book begins with a section for birth and delivery (birth story, photos, birth stats, handprints + footprints).
Following your child's birth story, each year will include these pages:
• Vision for the year: word, bible verse, and prayer for your child's year
• Birthday celebration
• "All About You" (kid survey + milestones)
• End of Year prompted questions
• Words of Wisdom (letter from mom or dad)
• Forget-Me-Nots (favorite quotes and memories)
• Photos from this year
At the end of the book, you will find a four page spread for all your child's school photos. No more losing them in the back of a desk drawer, now you can keep them all in one place!