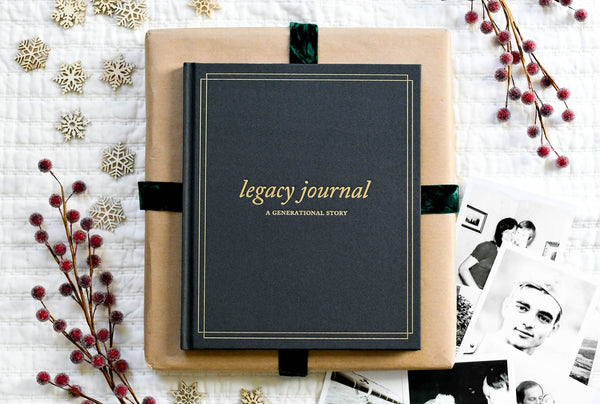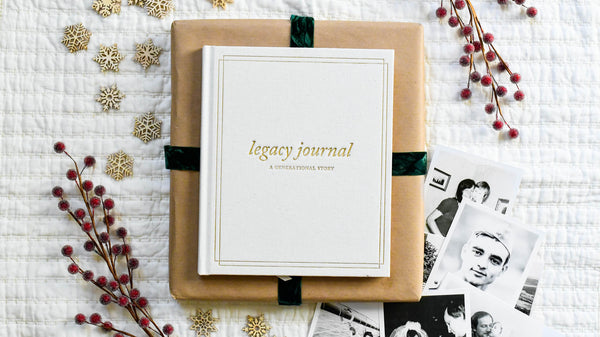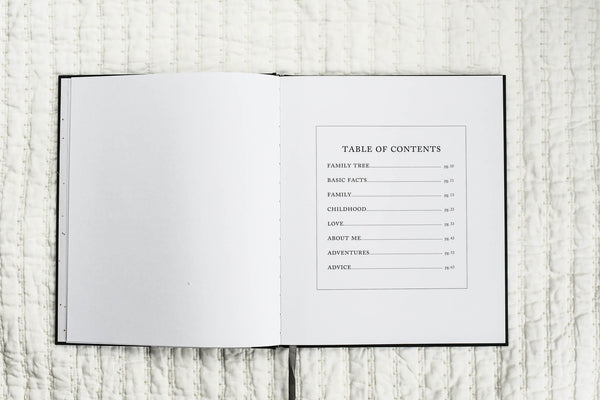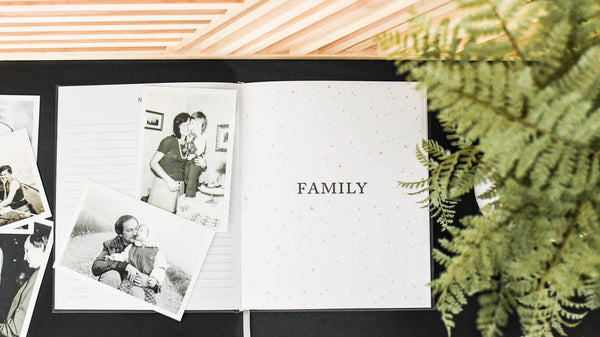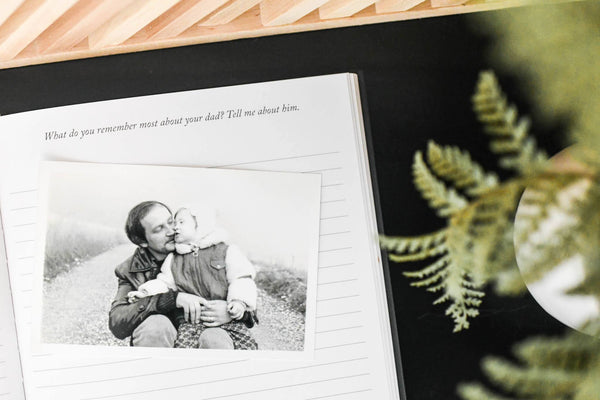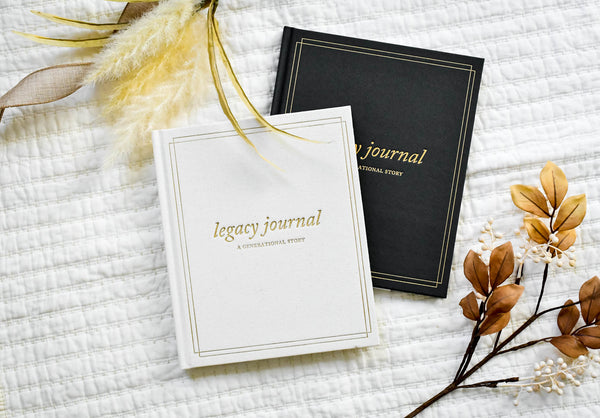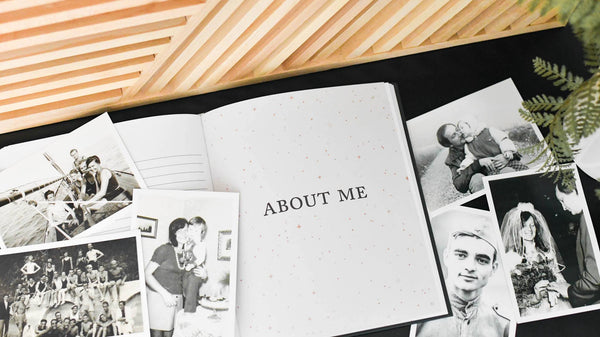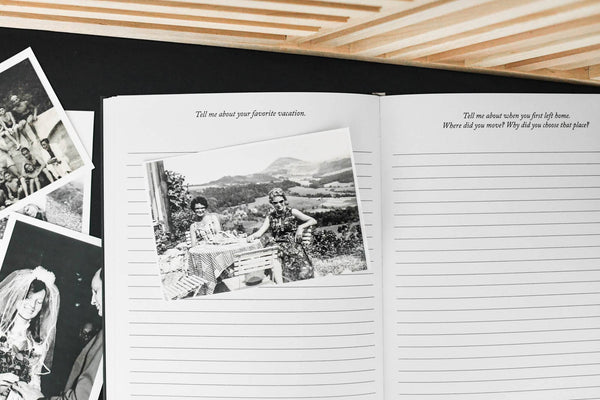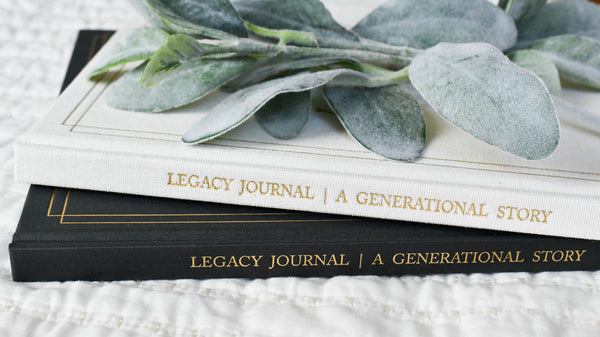 The perfect gift for parents and grandparents! Filled with simple guided prompts, this Legacy Journal allows you to write your story by answering one question at a time.
Go in order, or jump to certain questions that intrigue you. Answer one question in a sitting, or find a relaxing place to answer even more! There is no right or wrong way to fill out your Legacy Journal, this is simply an opportunity to share about the experiences that made you into the person you are today. One day, the generations that follow will be able to look back and learn from the legacy you've left behind.
____________________________

PRODUCT DETAILS:

• linen bound hard cover with gold embossed title and spine
• 9.25 x 7.75 inches, 85 pages
• flat lay spine to stay open and flat for easy journaling
• wrapped in cellophane bag for protection

There are sections for Family, Childhood, Love, About Me, Adventures, and Advice. There is also space for a family tree as well as all the basic facts (birthdays, places you've lived, etc.), and blank pages in the back of the book for additional thoughts or notes.
____________________________

Duncan & Stone is proud to bring you products that help you capture your life story through the art of journaling. We are pleased to create family keepsakes journals to capture memories and connect families for generations to come.