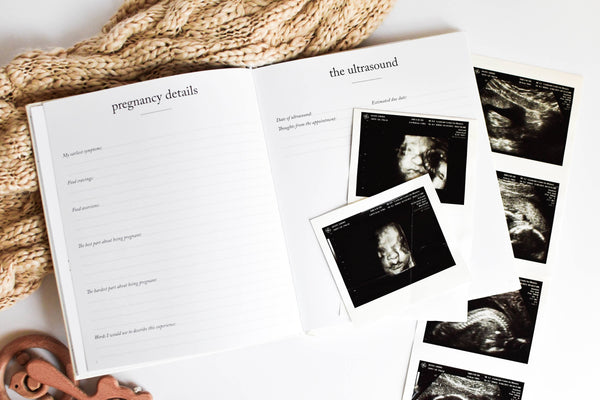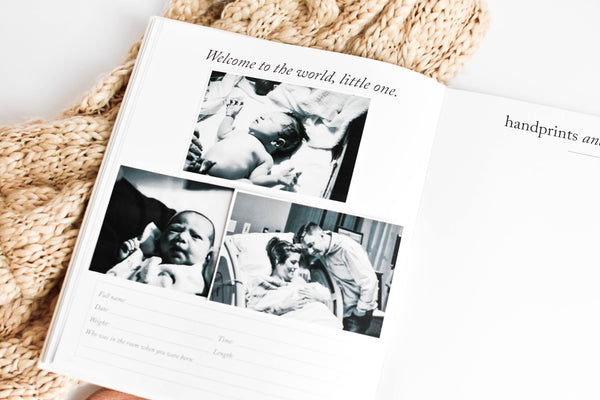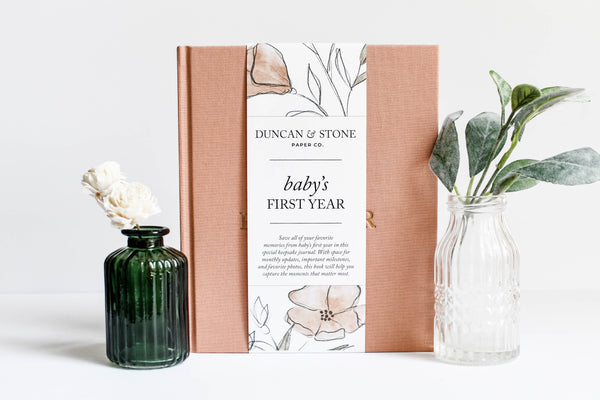 Baby's First Year is the perfect place to keep all of your favorite memories from pregnancy, birth, and the first year of your baby's life.

As two moms ourselves, we know just how fast the first year goes by. Sometimes it's a blur trying to remember the most important milestones, which is why we created this easy-to-use journal to help you capture them all without much effort. Our simple layout and classic design will help you create a family keepsake and photo album that you will cherish for years to come.
____________________________

PRODUCT DETAILS:
• Linen cloth with Gold Foil
• 9.25 X 7.75 inches
• 112 pages
• flat lay spine to stay open and flat for easy journaling
• pocket in back for storage of extra items such as photos or notes
• wrapped in cellophane bag for protection
____________________________

SECTIONS:
Before You Were Born
• From your family tree to pregnancy details, this is a section to document your life before baby was born

Welcome to the World
• birth stats, hand and foot prints, labor & delivery

Watching You Grow
• Weekly (first four weeks) and then monthly updates to document how baby grows and changes

Baby's First Milestones
• Growth Chart
• Individual pages for all of Baby's "Firsts" (such as first night home, first bath, first haircut, etc.)

Favorite Photos
• Prompted Photo pages as well as blank pages for extra photos
____________________________

Duncan & Stone is proud to bring you products that help you capture your life story through the art of journaling. We are pleased to create family keepsakes journals to capture memories and connect families for generations to come.