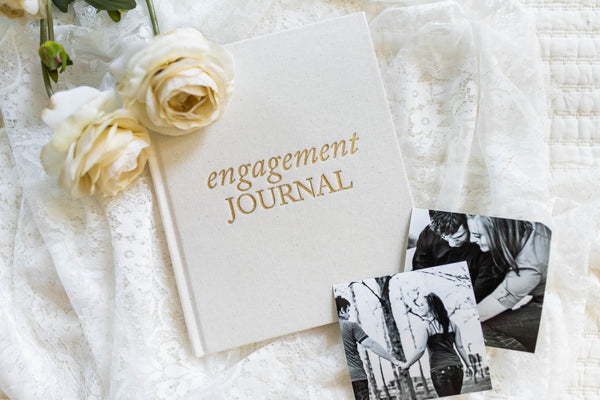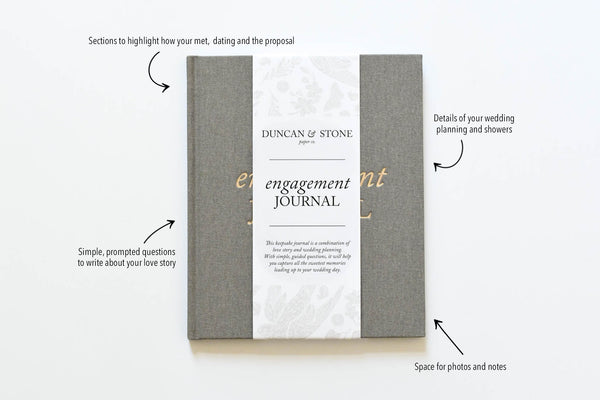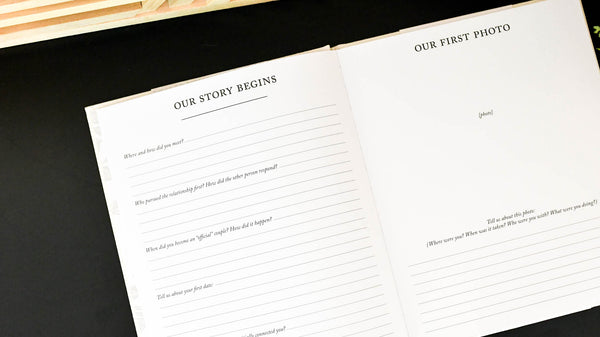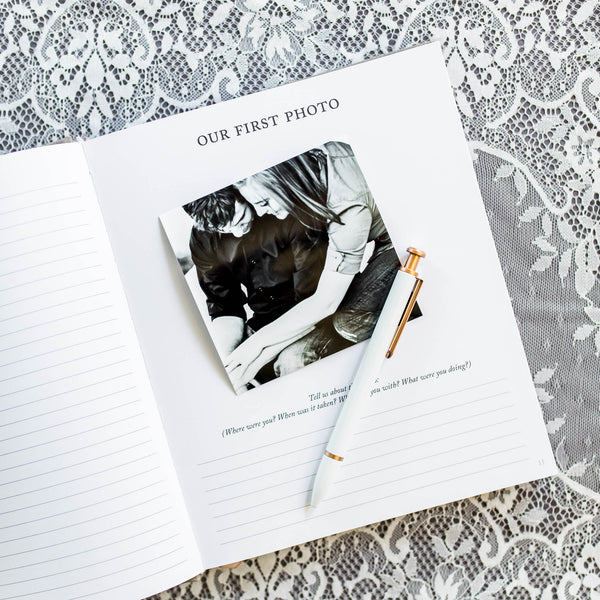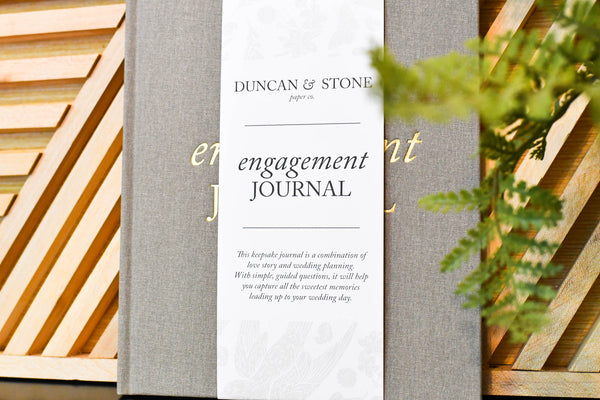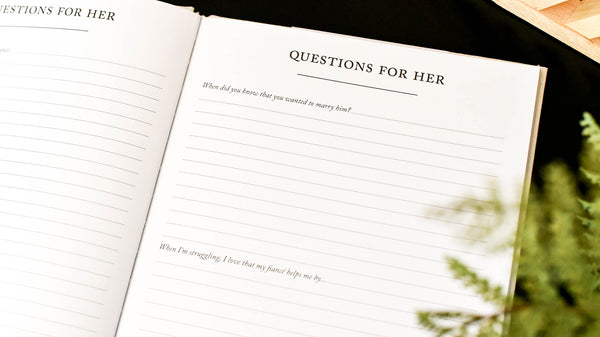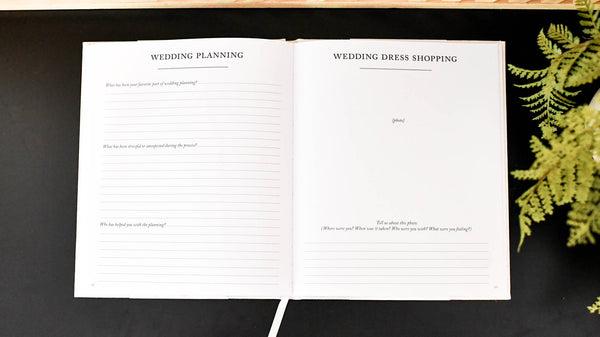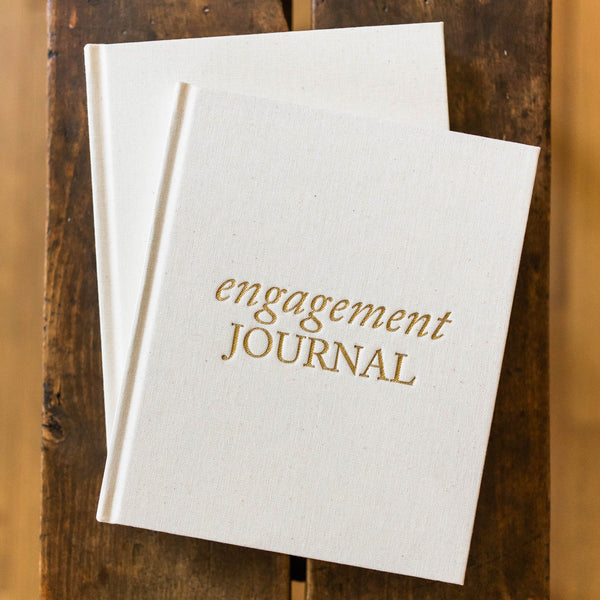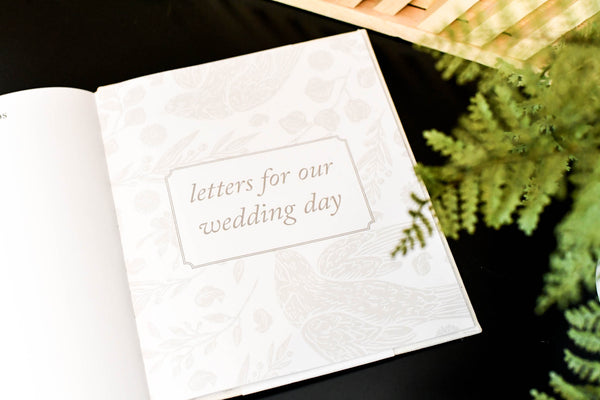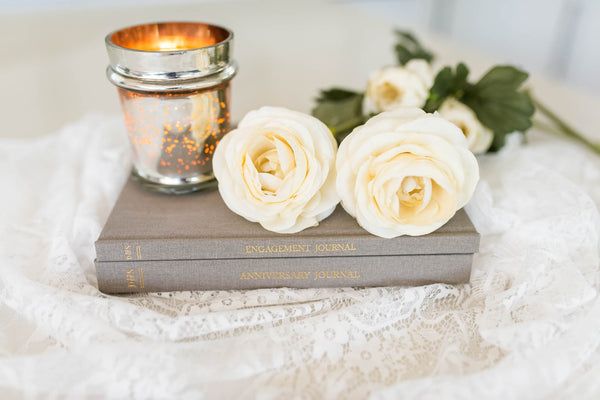 This Engagement Journal is the perfect gift for newly engaged couples or a bride-to-be. This season of life is such a sweet way to enter into a lifetime of making memories together. As you celebrate your upcoming wedding, it's easy for the little details to get lost along the way, so this journal will help you capture all the moments that make this season so special!
The perfect gift for Bride-to-be, our Engagement Journal allows the happy couple in your life to reflect on their engagement, their upcoming wedding, and their new roles as husband or wife. More than just a wedding planning journal, this keepsake contains thought-provoking prompts that they can reflect on for years to come. So many couples look back on their engagement and the time leading up to their weddings as a blur of events. This journal gives them the opportunity to capture those moments as they happen, creating a richer tapestry of memories they will cherish forever.

SECTIONS INCLUDE:

Our Story Begins: From meeting, to dating, to the proposal
Questions for Her/Him: Prompted questions that help you share what you love about your fiancé and why you want to marry them.
Wedding Details: A few pages to highlight your wedding planning (dress shopping, showers, people involved, etc.)
Letters for Our Wedding Day: This is a space for both the bride and groom to write a letter to each other to be shared on the wedding day. You can also use it to hand write your vows!
____________________________

PRODUCT DETAILS:

linen bound hard cover with gold embossed title and spine

7-3/4 x 9-1/4 size

69 pages

flat lay spine to stay open and flat for easy journaling
____________________________

This journal is the sweetest companion to our ANNIVERSARY JOURNAL, which helps couples to document their favorite moments throughout a lifetime of marriage.

Combine both journals for the perfect bridal shower gift!