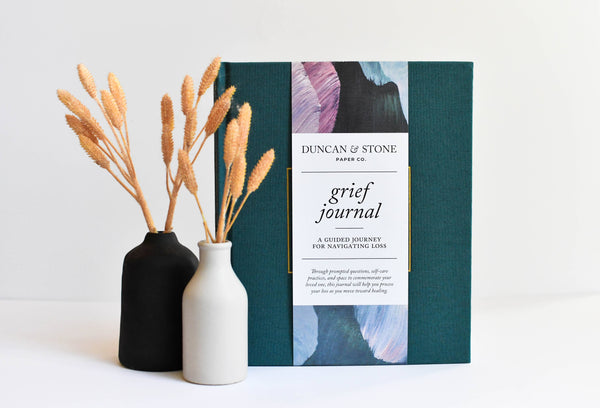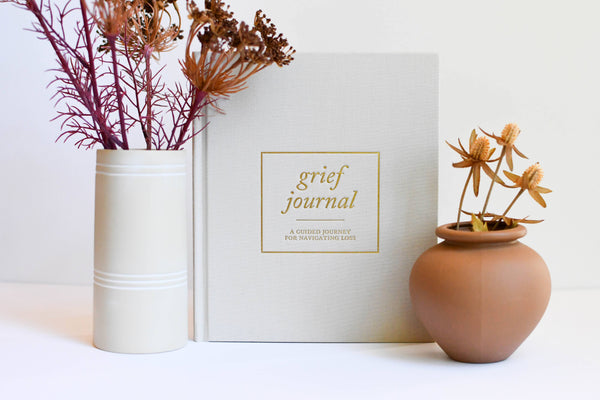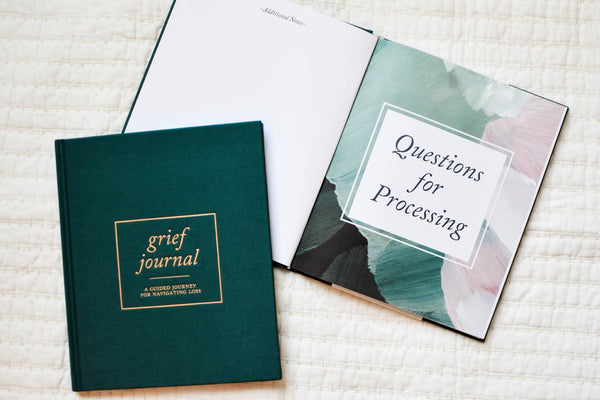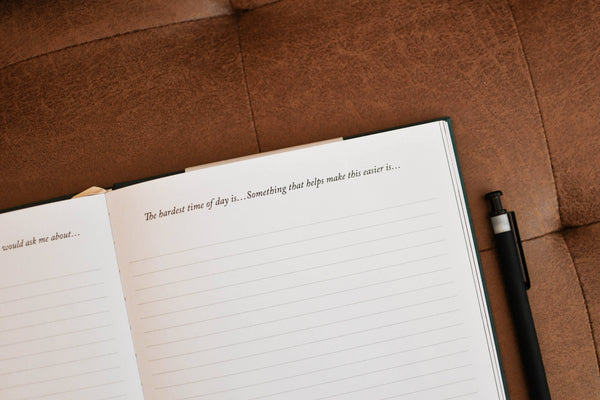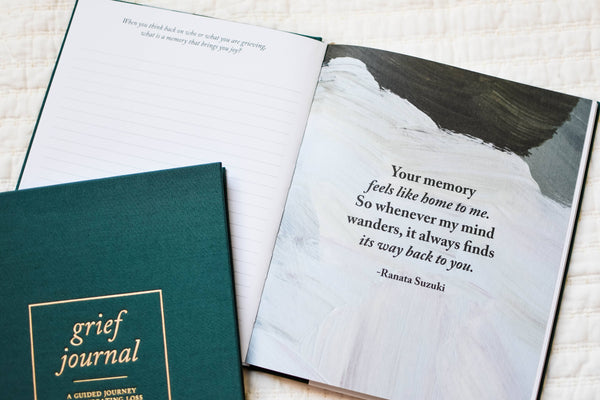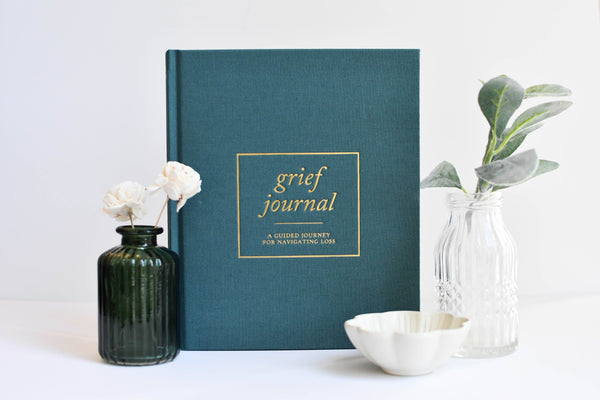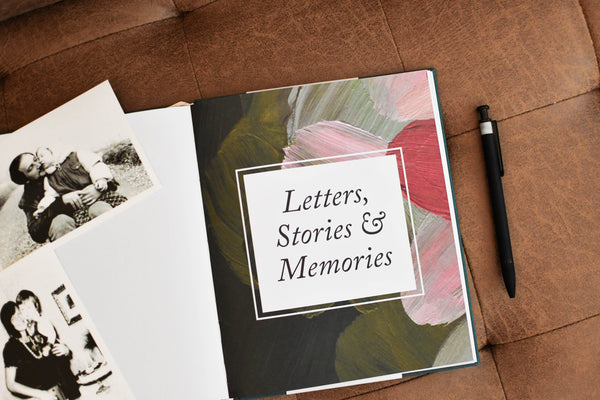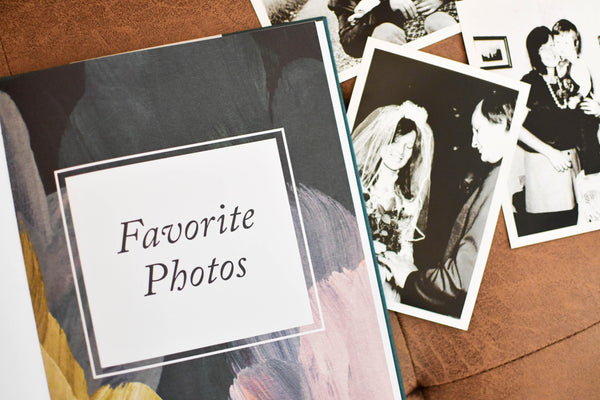 This journal is a combination of grief processing and memory keeping. Each section was designed to help you walk through your loss while also allowing you to commemorate and honor your loved one.

Sections include:
✨ Things to Remember: this section has blank list pages for you to fill in details you don't want to forget. The brain fog after a loss is real, so being able to jot things down to come back to later can be really helpful! This includes:
• People who have done or said things that were meaningful
• Dates that are important in your grief journey
• Self-care practices that you can lean into on the hard days

✨ Questions for Processing: these questions allow you to be introspective throughout your journey. We crafted these specifically to allow you to:
• Capture special memories of your loved one
• Process the complex feelings that come with loss
• Help you begin the self-care and healing process

✨ Letters, Stories, and Memories:
• You'll have a place to write your own letter to your loved one, reflecting on your time with them and what you would tell them if you could speak to them now.
• You'll also have pages for others to write stories and memories of your loved one. By capturing the experiences of others, you will have the ability to look back and relive the way they touched the lives of others as well as yourself.

✨ Favorite photos: plenty of blank pages to save photos and write captions of the memories you have with them.

✨ Keepsake Pocket: we included a pocket in the back of the journal for you to save any extra mementos you want to keep safe in one place.

____________________________

PRODUCT DETAILS:

• linen bound hard cover with gold embossed title and spine
• 9.25 x 7.75 inches, 88 pages
• flat lay spine to stay open and flat for easy journaling
• pocket in back for storage of extra items such as photos or notes
• wrapped in cellophane bag for protection
____________________________

Duncan & Stone is proud to bring you products that help you capture your life story through the art of journaling. We are pleased to create family keepsakes journals to capture memories and connect families for generations to come.